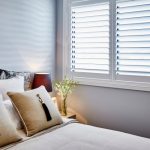 Hey there, Houston dwellers! If you're on the lookout for the finest bedroom furniture in town, look no further. Here at Crowley Homeworks, we take pride in being your one-stop destination for all things bedroom-related. Let me walk you through why we believe we are the best choice for bedroom furniture in Houston, MO.
Quality Craftsmanship that Speaks Volumes
We understand the importance of a good night's sleep. That's why our bedroom furniture is crafted with the utmost care and attention to detail. From sturdy bed frames to elegant dressers, each piece is a testament to quality craftsmanship. Our commitment to providing you with durable and long-lasting furniture ensures that your investment stands the test of time.
Diverse Styles to Suit Every Taste
We get it; everyone has their unique style. That's why our showroom boasts a diverse range of bedroom furniture styles to cater to every taste. Whether you're into modern minimalism, rustic charm, or classic elegance, we've got something that resonates with you. Our collection is carefully curated to bring you a variety of options, ensuring you find the perfect pieces that complement your personal aesthetic.
Comfort Meets Functionality
Your bedroom should be a sanctuary—a place where comfort and functionality seamlessly blend. Our furniture is designed with your needs in mind. From spacious wardrobes to cleverly designed storage solutions, each piece is crafted to enhance the functionality of your space without compromising on style. We believe that a well-designed bedroom is not just about looking good but also about making your life easier.
Customization for a Personal Touch
We understand that everyone's bedroom needs are unique. That's why we offer customization options to add a personal touch to your furniture. Choose the color, finish, and even the materials that resonate with your vision. Our team is dedicated to working with you to create a bedroom set that reflects your personality and lifestyle. Your satisfaction is our priority.
Affordable Luxury
Quality furniture doesn't have to come with a hefty price tag. Here at Crowley Homeworks, we believe in offering affordable luxury. Our competitive pricing ensures that you get the best value for your money without compromising on the quality or style of your bedroom furniture. We understand the importance of budget-friendly options, and we've got you covered without sacrificing excellence.
Impeccable Customer Service
Our commitment to your satisfaction extends beyond the showroom. Our knowledgeable and friendly staff is here to assist you every step of the way. Have questions about our products? Need advice on furniture placement? We've got you covered. Our team is dedicated to ensuring that your experience with us is as seamless and enjoyable as possible.
Local Touch, Global Quality
As a locally-owned and operated business, we understand the unique needs and preferences of the Houston community. Our commitment to providing top-notch, globally sourced furniture with a local touch sets us apart. When you choose Crowley Homeworks, you're not just getting furniture; you're investing in a piece of your community.
Need a Furniture Store in Houston, MO?
When it comes to the best bedroom furniture in Houston, MO, Crowley Homeworks is your go-to option. From quality craftsmanship and diverse styles to customization and impeccable customer service, we strive to exceed your expectations. Transform your bedroom into a haven of comfort and style with our carefully curated collection. Contact us today and experience the Crowley Homeworks difference for yourself. Your dream bedroom awaits!