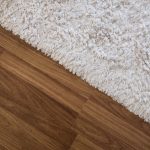 When it comes to deciding between carpet and hardwood flooring for bedrooms, there are several factors to consider. Both options have their own advantages and disadvantages, and the decision ultimately depends on personal preference and lifestyle. In this blog post, we will discuss the pros and cons of carpet and hardwood flooring in bedrooms, helping you make an informed choice for your living space.
1. Comfort and Coziness:
One of the main reasons people choose carpet for bedrooms is the comfort it provides. Walking on a soft, plush carpet feels luxurious and cozy, especially during the colder months. Carpet also creates a warm and inviting ambiance, making the bedroom a comfortable retreat to relax and unwind after a long day.
On the other hand, hardwood flooring offers a sleek and modern aesthetic. It provides a clean and polished look to the room, giving a sense of sophistication. Some people may prefer the coolness and sleekness of hardwood flooring over the warmth and softness of carpet.
2. Durability and Maintenance:
When it comes to durability, hardwood flooring is a clear winner. It can withstand years of wear and tear and is less prone to stains, scratches, and damage from pets or heavy furniture. Regular sweeping and occasional mopping are usually enough to maintain its appearance.
Carpet, on the other hand, requires more maintenance. It is susceptible to stains, allergens, and dust mites, which can cause allergies and respiratory issues. Regular vacuuming, steam cleaning, or professional carpet cleaning is necessary to keep it clean and fresh.
3. Sound and Insulation:
Carpet acts as a natural sound absorber, reducing noise levels in the bedroom. This can be particularly beneficial if you have a multi-story house, kids, or live in an apartment building. The cushioning effect of carpet absorbs sound vibrations, providing a quieter and more peaceful environment for a good night's sleep.
Hardwood flooring, on the other hand, can cause sound to reverberate or echo in the room. This might be an issue if you prefer a quieter atmosphere or have light sleepers in the house. Rugs or carpet runners can be used to minimize noise levels, but they may not provide the same level of sound insulation as wall-to-wall carpeting.
4. Allergies and Indoor Air Quality:
Carpet tends to trap and retain allergens, such as dust, pollen, pet dander, and mites, which can affect indoor air quality. However, advancements in carpet technology have led to the development of hypoallergenic options, which are designed to minimize allergen accumulation. These carpets have antimicrobial treatments and improved ventilation, making them a viable option for people with allergies or asthma.
Hardwood flooring, on the other hand, does not trap allergens and is considered a better choice for people with respiratory sensitivities. It is easier to clean and maintain, reducing the presence of allergens in the bedroom.
Conclusion
The decision between carpet and hardwood flooring in bedrooms depends on various factors. If comfort and warmth are your top priorities, then carpet may be the better option. However, if you value durability, easy maintenance, and a sleek and modern look, hardwood flooring might be the way to go. Consider your lifestyle, preferences, and any specific requirements such as allergies or noise sensitivity before making a final decision. Ultimately, choose the flooring that enhances the overall ambiance and makes your bedroom a relaxing and enjoyable space.
Got Questions? Let Us Help!
Crowleys Homeworks has been in the furniture sales business since 1993, we know a thing or two about quality home furniture! We carry items such as home decor, mattresses, recliners, carpeting, and more. We also offer free pickup and delivery! Our business philosophy as a furniture store is simple: Treat our customers as we would our best friend, with honesty, and courtesy, and strive to meet their needs with minimum aggravation and maximum value. Call us today!