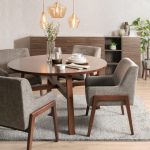 In a world driven by trends and fast-paced consumerism, it is easy to get caught up in the cycle of purchasing furniture that quickly goes out of style or wears down over time. However, there is great value in investing in timeless furniture pieces that can withstand the test of time and provide both functionality and aesthetic appeal for many years to come. In this blog post, we will explore the benefits of investing in quality and longevity when it comes to furniture.
1. The Importance of Timeless Design:
One of the key aspects of timeless furniture pieces is their design. Timeless furniture is characterized by its simplicity, elegance, and versatility. These pieces are not bound by passing trends but rather possess a sense of enduring style that can seamlessly fit into any interior décor. Whether it is a classic leather sofa, a beautifully crafted wooden dining table, or a mid-century modern armchair, timeless furniture pieces can elevate the overall aesthetic of your space and create a cohesive and polished look.
2. Durability and Longevity:
Investing in quality furniture also ensures durability and longevity. Timeless furniture pieces are typically made from high-quality materials and are built to last. From solid wood frames and top-grain leather to handcrafted upholstery, these pieces are designed to withstand everyday wear and tear. By choosing furniture that can withstand the test of time, you can save money in the long run, as you won't need to replace worn-out pieces as frequently.
3. Sustainable Consumption:
Investing in timeless furniture is also a way to promote sustainable consumption. By choosing quality pieces that will last for years, rather than opting for fast furniture that ends up in landfills, you contribute to a more sustainable lifestyle. In an era of increasing environmental concerns, buying furniture with longevity in mind is an important step towards reducing waste and minimizing our carbon footprint.
4. Versatility and Adaptability:
Timeless furniture offers a unique advantage in terms of versatility and adaptability. These pieces can easily transition between different interior design styles and can be repurposed or rearranged to suit changing needs and preferences. For example, a well-crafted wooden coffee table can effortlessly complement both modern and traditional spaces, while an upholstered ottoman can serve as additional seating in a living room or as a makeshift coffee table when needed. By investing in furniture that can adapt to various settings, you can avoid the need to constantly replace items as your style evolves.
5. Value Retention:
Timeless furniture pieces also tend to retain their value over time. Unlike trendy items that lose their appeal and value within a few years, well-maintained timeless pieces can actually appreciate in value. This makes them not only functional and aesthetically pleasing but also a potential investment. Whether you decide to keep a timeless furniture piece for a lifetime or sell it in the future, you can be confident that it will hold its value and potentially even increase in worth.
Conclusion:
Investing in timeless furniture pieces goes beyond just creating a beautiful and functional living space. It represents a conscious decision to prioritize quality, longevity, and sustainability in our consumption habits. By choosing pieces with timeless designs, durability, and versatility, we can build a home that not only withstands the test of time but also reflects our personal style and values. So, the next time you are considering purchasing furniture, consider the value of investing in quality and longevity.
Got Questions? Let Us Help!
Crowleys Homeworks has been in the furniture sales business since 1993, we know a thing or two about quality home furniture! We carry items such as home decor, mattresses, recliners, carpeting, and more. We also offer free pickup and delivery! Our business philosophy as a furniture store is simple: Treat our customers as we would our best friend, with honesty, and courtesy, and strive to meet their needs with minimum aggravation and maximum value. Call us today!